KS3 PE
KS3 PHYSICAL EDUCATION AT THE CITY OF PETERBOROUGH ACADEMY
The Physical Education Department at the City of Peterborough Academy is dedicated to providing as many sporting opportunities for COPA pupils as possible. This, as well as our outstanding facilities, allows us to focus upon what is at the heart of our department - helping drive standards up in PE and across the school as a whole.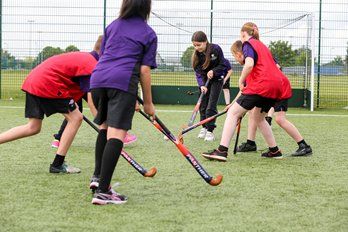 We offer a diverse and exciting core PE curriculum that meets the physical, emotional and social needs of all our pupils.
PE in general teaches pupils about code of conduct, etiquette, handshake before and after matches, applauding the opposition, fair play, unwritten rules and sportsmanship. In every lesson pupils abide by the rules and regulations, gaining a good understanding of rules of sport and the importance of infringements such as penalties and red cards. This allows pupils to understand the consequences of their actions which in turn helps pupils apply this understanding to their own lives.
The concepts of self-discipline to excel are essential. Pupils are taught that the only way you can achieve in sport to a high standard is if you work hard and if you can discipline yourself to train and apply yourself.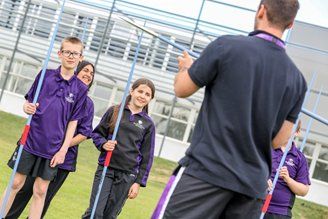 In KS3, pupils participate in blocks of learning that focus on developing how to improve their individual skill but also what they need to learn in order to progress. Pupils are therefore formally assessed at the end of each unit of work in line with the National Curriculum Levels. Throughout the year pupils have opportunities to participate in activities such as Hockey, Netball, Cricket, Football, Athletics and Basketball. Key concepts of sports – both traditional and modern. Assessment for learning is at the heart of all the pupils' lessons, as we feel that for pupils to truly progress in this subject they need to learn not only
Staff
Head of PE Mr S Wilkinson
Teacher of PE and Computer Science Mr J Ferrara
Teacher of PE Mr F Vaughan
Teacher of PE and Maths Miss C Cook
Teacher of PE and Science Miss S Convertino
Teacher of PE / Assistant Principal Mr D Baines
Teavher of PE Mr J Morris
Teacher of PE / Assistant Principal Mrs S Ellwood-Jeal