Careers and Employability
Although Careers is not a National Curriculum subject, we provide opportunities and information for our pupils to help them with choosing the correct programme of studies for both GCSE's and further education. The information and opportunities we provide will hopefully help our pupils progress into their chosen profession when they leave us.
We believe that to offer the best provision for our pupils, it is important to review that offer regularly. This means that ongoing review and refinements take place across the year and the provision is formally reviewed internally each Academic Year (see below for the next review date).
To assess the impact we use the COMPASS Plus programme throughout the year and complete evaluations with this software at least annually to align our strategy and offer to the 8 Gatsby Benchmarks. We also analyse student destination data and seek to capture the voice of our pupils and their experience with it. This year we are also taking part in the Careers Impact Review System, a pilot study coordinated by the Careers Enterprise Company.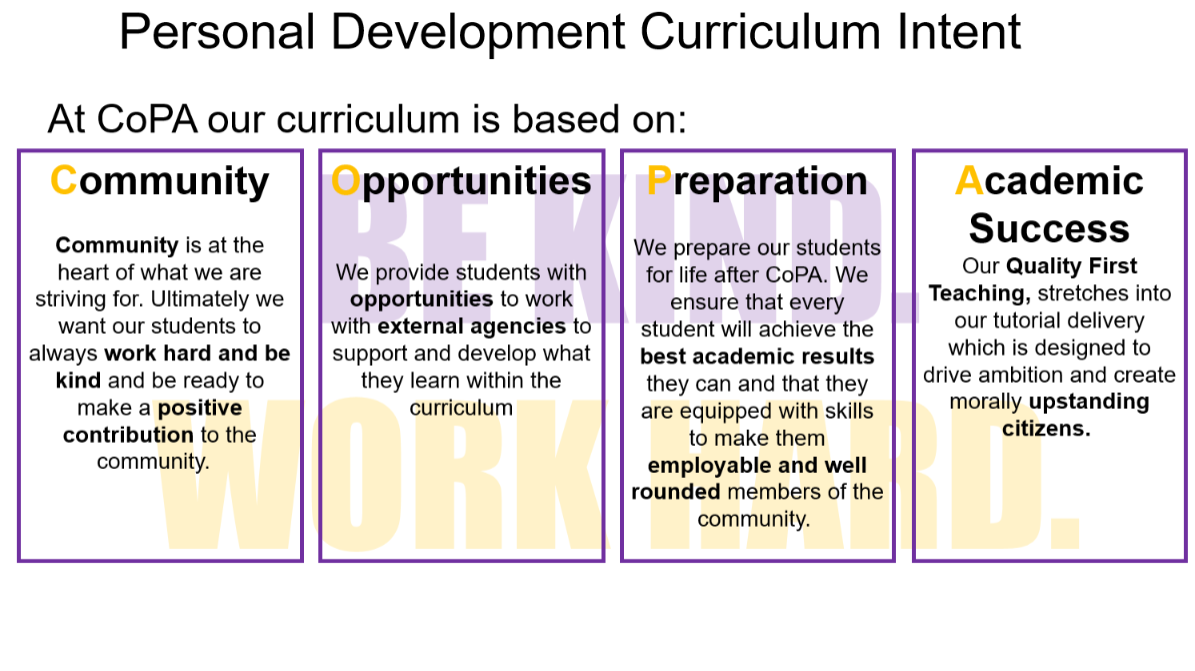 Student Development Lead: Mr D Baines
Phone: 01733 821440
Email: dbaines@cityofpeterboroughacademy.org
(Review date July 2023)