Examination Results
Progress 8 score
This score shows how much progress pupils at this school made across 8 qualifications between the end of key stage 2 and the end of key stage 4.
The score for this school is 0.3.
The average score for all state-funded schools in England is -0.03.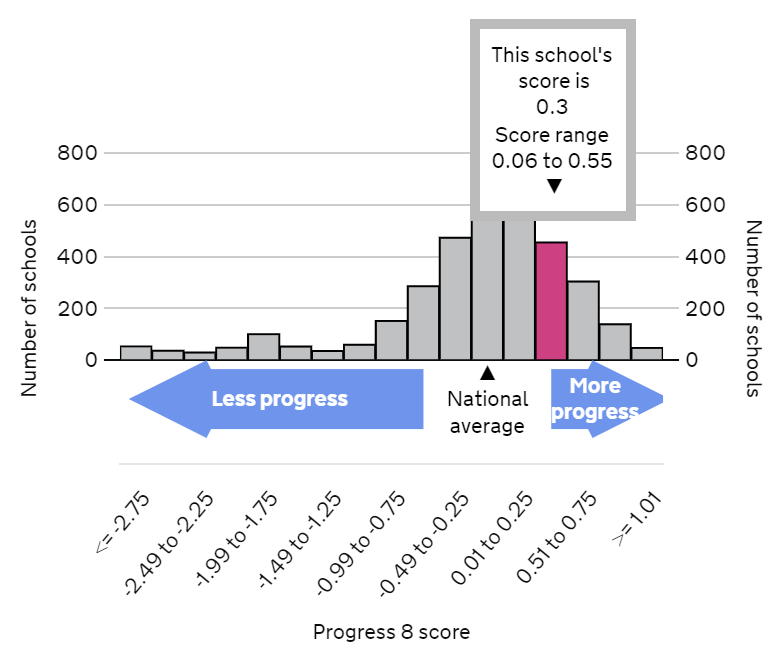 Grade 5 or above in English & Maths GCSEs
This tells you the percentage of pupils who achieved grade 5 or above in English and maths GCSEs.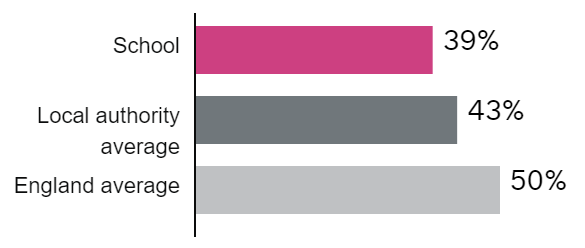 Attainment 8 score
Schools get a score based on how well pupils have performed in up to 8 qualifications.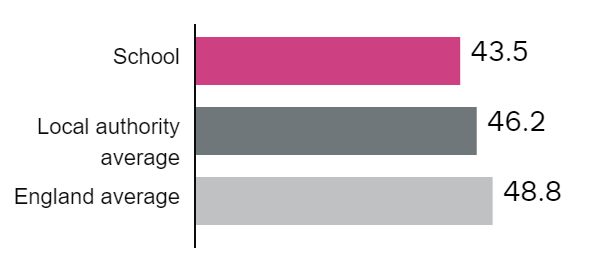 EBacc average point score
The EBacc average points score calculates a pupil's average point scores across the 5 pillars of the English Baccalaureate.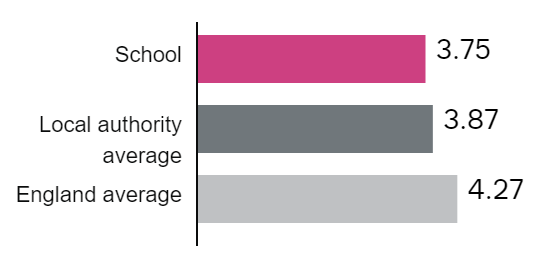 Percentage of pupils entering EBacc
A pupil is considered to have entered for the English Baccalaureate if they entered for qualifications in English, maths, sciences, a language and either history or geography.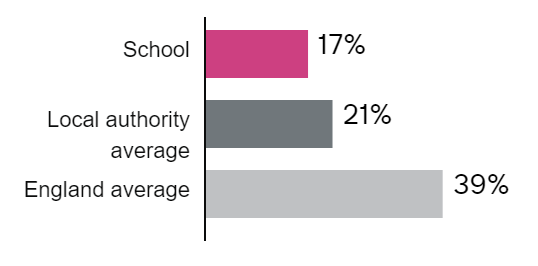 Pupil staying in education or entering employment
This shows the number of pupils who either stayed in education or went into employment after finishing key stage 4 (after Year 11, usually aged 16).