Key Staff
Senior Leadership Team
The Academy is led by Mr B Pearce, Principal assisted by Mrs N Treacy and Mr D Baines (our Deputy Principals). There is also a Senior Leadership Team (SLT) consisting of four Senior Assistant Principals.
Curriculum Management is undertaken by Heads of Faculty who are responsible for effective delivery of the curriculum.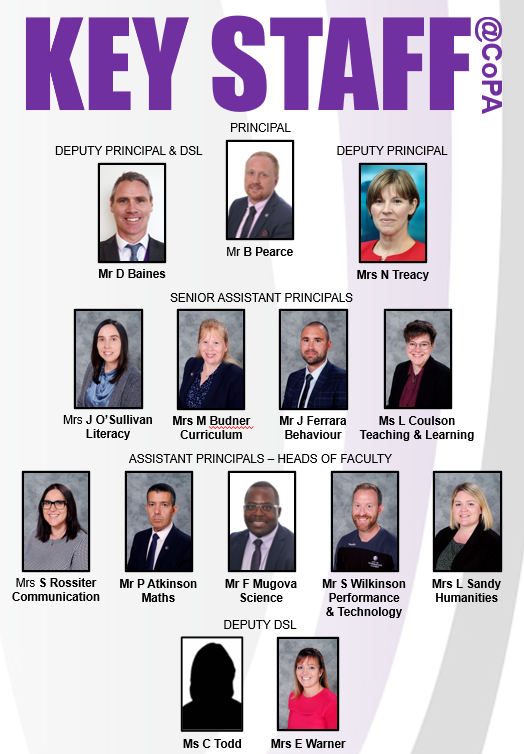 Pastoral Team
Year Teams manage each Year Group and oversee the pastoral welfare of all students.